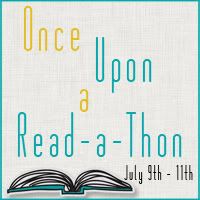 After a wonderful but very unexpected instant message chat all the way to Poland the read-a-thon kind of went on the back burner. I did manage to read one book and start another but I'm not very optimistic about meeting my aims. Oh the pressure. haha.
Books completed:
The Phantom (Point Horror) by Barbara Steiner
Time Riders by Alex Scarrow (in progress)
Pages Read:
219
hmmm seemed more!
Thoughts:
Oooh how I have struggled today. I'm a huge point horror fan but there's a few that really make me grrrr! And The Phantom wasn't one of them! I wish I could say that but it wouldn't be true, so I'm going to leave it at, I struggled. Now I'm reading Time Riders and hoping for a fast paced, super enjoyable read. Keep your fingers crossed for me!
Currently Reading:
Time Riders by Alex Scarrow
See you soon for the final update!
Happy Reading!