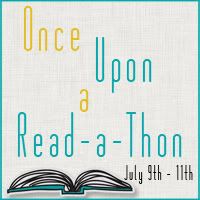 With almost one full day lost I have decided to take part in the Once Upon a read-a-thon. I've missed quite a few read-a-thons in my book blogging time and I am not about to miss another one, so here we go.

Once upon a read-a-thon is hosted by

Lori

at Pure Imagination,

Angela

at Reading Angel and

Candace

at Candace's Book Blog. It's running from 12:01am on July 9th (yup that's today) to 11:59pm on July 11th so if you haven't already signed up then what are you waiting for?!
I actually decided to take a trip to the library today so the majority of my 'hope to read pile' are library books, with one kindle book that I started only yesterday.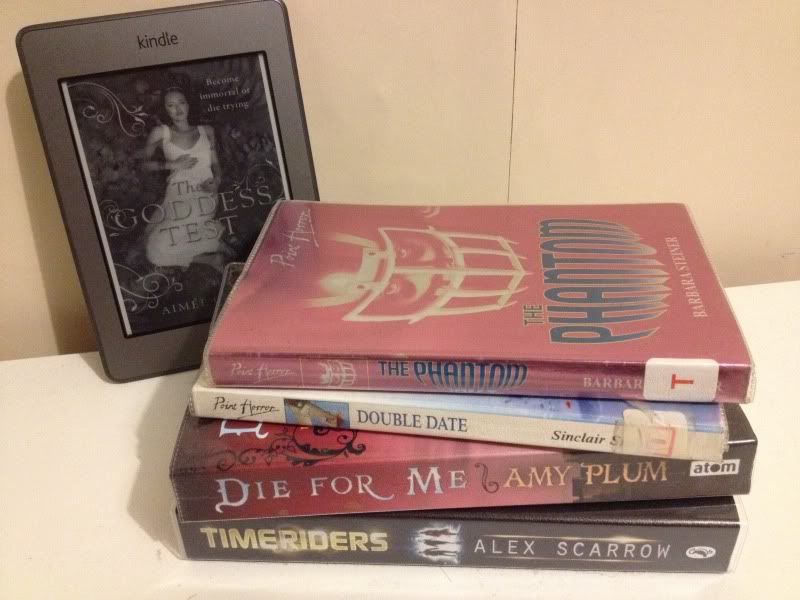 The Goddess Test - Amiee Carter
(Point Horror) The Phantom - Barbara Steiner
(Point Horror) Double Date - Sinclair Smith
Die For Me - Amy Plum
Time Riders - Alex Scarrow
It's a huge challenge for me as currently I'm not even reading this many books in a month never mind 3 days (stupid book slump), but I'm going to do my best! Keep your fingers crossed for me guys.
If you're taking part in this read-a-thon then let me know in the comments below, but until then...
Happy Reading!