I wasn't planning on putting up an in my mailbox post this week, as if I'm honest I wasn't planning on buying any books. Though I think we all say that, but how many of us truly stick to it? I found a deal in a supermarket of all places that I just couldn't pass up. So that's why this weeks I'm revelling in another IMM hosted by the lovely Kristi from
The Story Siren
.
So here's what I picked up this week: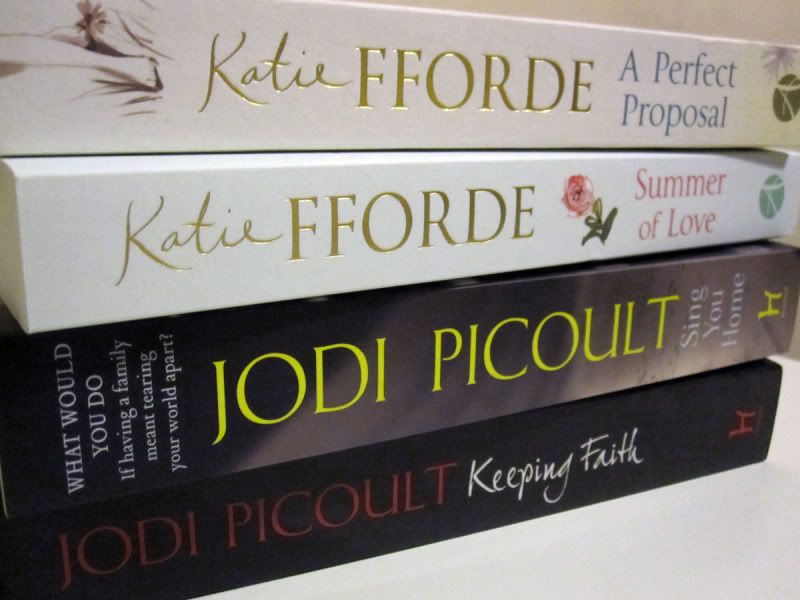 All adult fiction I'm afraid, but still a great love of mine reading wise. I've read a few of Katie Fforde books in the past and they never seem to disappoint. Very light and easy to read, and always have a happy ending. Jodi Picoult on the other hand is an author that I've never read but have heard incredible things about, so hopefully a new favourite author for me. Fingers crossed.
What books did you get this week?
Happy Reading,
Katie